APR TCU UPGRADE - 7 SPEED PDK - PORSCHE 718 (982) (2.0T/2.5T/4.0L)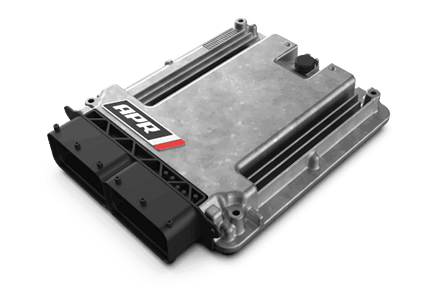 The PDK is an amazing transmission on its own, but our engineers have made it even better, especially when combined with our ECU upgrades. We've totally reoptimized the transmission allowing it to hold more torque, accelerate more quickly, and drive more smoothly, all while adding more features to greatly improve the driving experience! The software and calibration engineering teams at APR spent the better part of a year fully testing, tuning, and understanding the PDK before ever releasing PDK transmission tuning to the public. This included countless trips to various tracks under grueling conditions to ensure the changes we made were truly better, but also reliable.
Features
Maximized transmission torque capacity
Increased clutch pressure and current
Improved 0-60 MPH: (Example: 3.87s Stock TCU vs 3.35s APR TCU)(Stage 1 2.5T GTS)
Optimized wide open throttle shift points
Clutch kick enabled (Configurable behavior)
Creep mode disabled (Configurable behavior)
Optimized launch control strategies
Launch control enabled in more modes, even without Sport Chrono
Optimized shift strategies
High lateral G-force shift strategy fix
Works perfectly with our ECU Upgrades
Flash counter does not increase with each flash
Free lifetime updates
Direct OBDII port flash (No TCU removal)
30 day money back guarantee
MAXIMUM TRANSMISSION TORQUE CAPACITY (CLUTCH PRESSURE/CURRENT)
To prevent clutch slip as much as physically possible on the factory clutches, we've increased the torque capacity of the transmission to its physical limits. Too much slip can cause excessive wear and damage the clutches, especially on the smaller odd gear clutches. This can happen during gear shifts, transient response, and more, and is mostly on high powered vehicle setups with lots of grip. Clutch pressure is configured to be dynamic and will only increase as necessary. It does not run at the maximum allowable pressure and current at all time.
OPTIMIZED WIDE OPEN THROTTLE SHIFT POINTS
The factory wide open throttle shift points were designed to match the factory output of the vehicle. With tuning, they can be optimized future to improve acceleration times. For the best results our ECU and TCU upgrade must be used together not only because the power curves may different from other tunes, but also because the ECU and TCU share information back and forth to predict the perfect timing necessary for the shift to occur. As for part throttle and light driving, we've kept the factory behavior in all modes untouched as we felt the driving experience was desirable as originally configured.
CLUTCH KICK / NEUTRAL BY PADDLES (CONFIGURABLE BEHAVIOR)
This is a user configurable feature at the time of flashing. When grabbing both paddle shifters at the same time, the factory behavior is to put the transmission into neutral. Grabbing them again throws the transmission back into the gear it was previously in. This is true for all except the GT series cars. Optionally you can configure the vehicle to enable our Clutch Kick option where by pulling both quickly stabs the clutch open and closed to brake the tires loose so you can practice getting the rear end for the vehicle to come out for fun sliding action! Video demonstration below.
CREEP MODE (CONFIGURABLE BEHAVIOR)
This is a user configurable feature at the time of flashing. Depending on model, in the first couple gears, the transmission will attempt to drive without any throttle input. This also prevents the car from rolling back on a hill to some degree, much like a transitional automatic. We give you the option to disable this behavior so the vehicle will not move unless you give it throttle input.
OPTIMIZED LAUNCH CONTROL STRATEGIES
Depending on mode, there are several launch control strategies from the factory. We've focused on optimizing sport and sport plus. We've optimized the way the clutch engages, how much pre-stress is placed on the clutch, the amount of slip the transmission allows, the clutch engagement, launch RPM, and more. These optimizations allowed us to greatly improve our test vehicle's 0-60 times. However, keep in mind there are no guarantees yours will improve as it's greatly dependent on the vehicle setup, tire selection, condition, and pressure, as well as the pavement surface conditions. Likewise, we've only tested our updates in combination with our ECU upgrades.
LAUNCH CONTROL ENABLED IN MORE MODES AND WITHOUT SPORT CHRONO
From the factory, the dash will only display that the vehicle is in launch control mode when the vehicle is equipped with Sport Chrono and the vehicle is in Sport Plus Mode, despite actually being activated in other modes without Sport Chrono. We reconfigure the dash so it displays in the other modes, too, and on vehicles without Sport Chrono.
AUTO UPSHIFT DISABLED
This is a popular request on other platforms, but this is enabled from the factory on the PDK.
PADDLE SHIFTER DELAY
This is a popular request on other platforms, but there is no delay when using the paddle shifters to change gears manually on the PDK from the factory. The only time a delay exists is when a driver requests multiple shifts, which is necessary.
OPTIMIZED SHIFT STRATEGIES
Depending on the vehicle mode, type of shift, braking vs accelerating, and more, the transmission will deliver different shifting strategies. We've smoothed part throttle / low torque situations for a comfortable normal drive while giving a more aggressive shift at full torque / high RPM for track driving purposes.
HIGH LATERAL G-FORCE SHIFT STRATEGY FIX
When turning at high G-forces and accelerating through a corner, the factory shifting behavior can be muddy and sloppy leading to a less than desirable experience and slower track times. We've fixed this to deliver a crisp sport shift that is smooth and keeps the car stable in the corner as well as keeping the clutch from slipping. Ultimately this results in faster track times in our experience.
PERFORMANCE NOTES
When updating the TCU, always check for and update to the latest ECU version, if available. We have only validated our TCU upgrades while using our ECU upgrades. When not using both in combination, various behaviors and features may not be predictable or as described. Even on completely new and stock vehicles the PDK exhibits inconsistencies during launch control. Our TCU upgrade does as much as physically possible to minimize this, but simply put, the PDK, on a stock or tuned vehicle, may not always launch perfectly. We recommend ensuring the gearbox temperature is at least 60c to help limit shifting irregularities, especially on the first to second gear shift during launch control.
The APR difference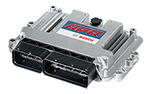 Who we are
We're a global automotive engineering firm nestled in Opelika, Alabama. Our 80,000ft² state-of-the-art facility is home to some of the best engineers in the industry, who have mastered hundreds of engine management systems. We have multiple engine and chassis dynos, and the resources necessary to create our ECU Upgrades in-house, from the ground up! We're not a new company either. We've been around since the 90's and we have a strong financial backing to ensure we'll be here to support you for decades to come!
What we do
We optimize everything to make your engine more powerful. We adjust air-fuel ratios, advance ignition, increase boost pressure, alter cam positions and lift profiles, and more, all depending on the type of engine and management system, of course! We don't take shortcuts, and we don't take risks. We do it the right way.
How we differ
With our proprietary calibration and direct ram access data logging tools and operating system code changes, we're able to make some of the strongest and fastest ECU upgrades, without needing costly end user adjustments. We work with the ECUs intelligent modeling and closed-loop systems, and beta test in multiple environments to create upgrades that work no matter where you drive!
The APR Difference
Application Guide

| Vehicle | Market | Transmission |
| --- | --- | --- |
| 7 SPEED PDK - PORSCHE 718 (982) (2.0T/2.5T/4.0L) | All | All |
Pricing
Product
Price Exc. VAT
Price Inc. VAT
TCU Upgrade

£

944.00

£

1132.80
How to Purchase

Please use the APR Dealer Locater Tool to locate an APR Dealer, confirm availability and schedule an appointment.
Please note vehicle manufacturers issue many ECU part numbers and revisions throughout their vehicle lineup. As such, some ECUs may be temporarily unavailable as new parts and/or revisions are released. If the vehicle's ECU part number and revision is known, availability can be checked at any APR Dealer.
30 Day Money Back Guarantee
All APR ECU Upgrades include a 30-day money back guarantee with no questions asked. If for any reason the owners is dissatisfied with the APR ECU Upgrade, they may return to the place of purchase for a full refund, provided they are within the 30 day period from the time of the initial purchase. Labor or shipping charges are not included in the guarantee and are at the discretion of the place of install.
Limited Lifetime Warranty
All APR ECU Upgrades include a limited lifetime warranty against defects in the software, and to provide free updates and reflashes as they become available. Labor or shipping charges are not included in the warranty and are at the discretion of the place of install.